Categories
Solar for Schools at Ecosummit Berlin 2019
(May 31, 2019)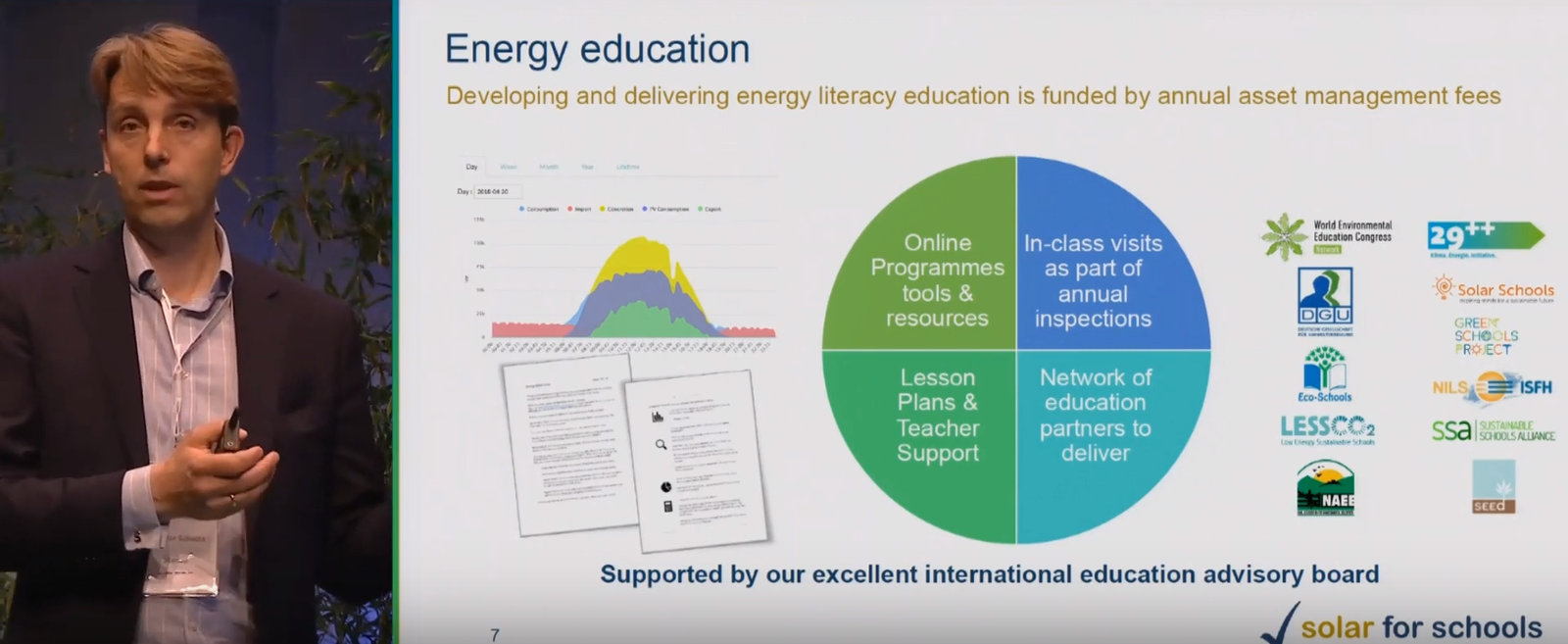 Co-founder, Robert Schrimpff, spoke at Ecosummit Berlin 2019. He explained the work that Solar for Schools does and how it empowers students, schools, and communities to fight climate change. The Summit took place on May 6th and 7th 2019.
The purpose of Ecosummit is to accelerate smart green startups, investors and corporates. Their vision is to automate sustainability in energy, mobility and cities. Their conferences are startup markets enabling business development, co-investing, open innovation, corporate venturing and M&A.
Mr. Schrimpff explained the urgency of fighting climate change and having to reduce CO2 emissions to zero.
Together with Marin Augustin, created Solar Options for Schools Ltd. to help schools take part in the growing community of schools that want to help fight climate change while inspiring generations and saving money. You can watch his entire speech here: https://www.youtube.com/watch?v=8e9IoMe-ZAs&t=62s
Solar for Schools help schools generate clean solar energy at no cost and risk, and provide energy literacy education through workshops and online tools. It brings funders, installers, partners and schools together to enable students to have clean energy and learn about sustainability.
Register your school and use our paneliser tool to create a solar system for your school and check its solar potential!
Back